General Contractor in Madera, CA
ANK Quality Exteriors, Inc. is proud to be a trusted home improvement company in Madera, CA. We specialize in exterior improvements, including windows and doors, siding, energy-efficient roofing, patio covers and paint. When you work with us, you're guaranteed 26 years of proven skill, backed by industry-best warranties on the best brand-name materials in the business. Contact us today for a free estimate on exterior home upgrades!
Your Home Improvement Company
Wind, sun, rain and general exposure all take a toll on your home's exterior. The major features—the windows, siding, roofing and coverings—bear the brunt of this weathering and eventually wear down. To keep your home looking great and standing strong, make sure you're investing in exterior improvements. The best decision you can make for your home is to call ANK Quality Exteriors, Inc.
Your home improvement specialist, we're better-equipped than any general contractor in Madera, Parkwood, Herndon, Clovis, or Fresno, CA to handle your home's exterior needs. We're the company to call when you want to make the upgrade to energy-efficient roofing materials or vinyl siding, and we can supply the products your home needs to look amazing. Our roofing, siding and glass products all come with limited lifetime warranties and are available in styles meant to boost your home's appeal. Beyond looking great, you can also expect better energy efficiency and resilience against weathering and age. Our specialized exterior paint even correct damage, like cracked stucco! Safe to say, we know what it takes to renew your home's exterior.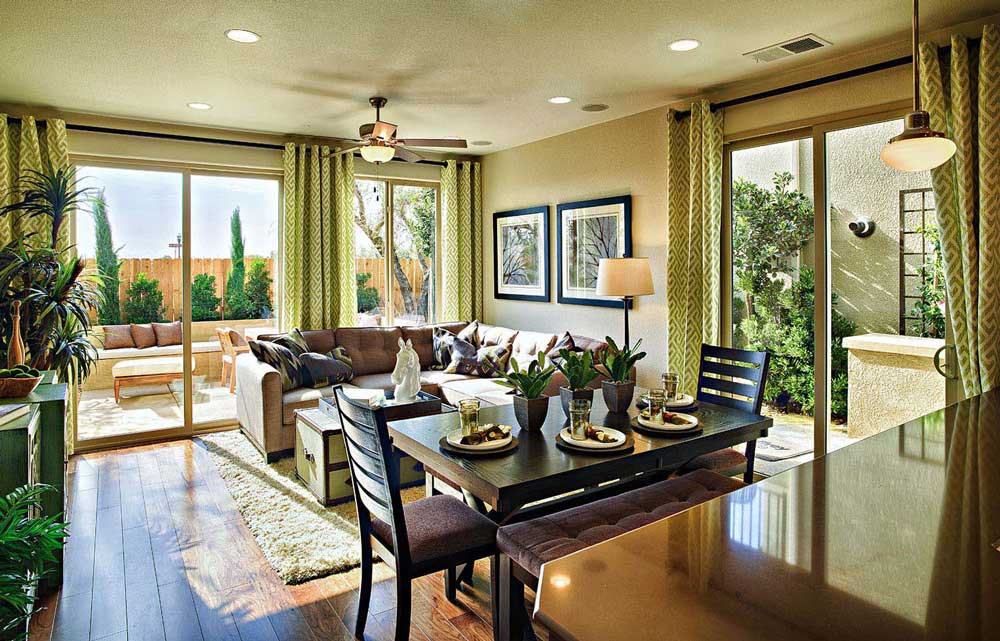 Energy-efficient windows and doors
No matter what type of home you own or what its exterior improvement needs may be, rely on us as your go-to roofing and siding contractor. We'll do the work right and we work fast, to minimize your home's exposure or disruptions to your life. We stake our reputation on a job well done and the owner even walks the perimeter to ensure perfection before we leave the jobsite. Call us today and give your home the attention it deserves through our services, so it can keep you safe and comfortable for many years to come.
We're here to serve our customers and provide them with the exterior improvements they need. No salespeople, no commissions, no high-pressure tactics!
Our business is veteran-owned and licensed in the State of California (license number 669920).
If you need drawings or building permits for exterior improvements, leave it to us! We have experience in obtaining these documents and will make it easy.
Need exterior improvements but can't afford them right now? We offer various financing options to fit your budget, so you can get the upgrade you need.
Our owner is present for every job and will personally perform the walk-around inspection after every job is done.
100% Financing – Accept all major credit cards
 We have used ANK for several projects in our home, dual pane windows, texcote & a new Roof. The process from beginning to end went smooth and we have been very satisfied with all their work. ANK takes pride in doing a great job for their customers. Adrian is very professional, helpful & answered all of our questions. We would highly recommend ANK to anyone! 
– Linda Azzaro
 Adrian and his installers have done several projects for us. Recently we had our awning in the side yard replaced. Adrian and his installers did an awesome job. We highly recommend Ank Quality Exteriors, Inc. 
– Doris S. McDonald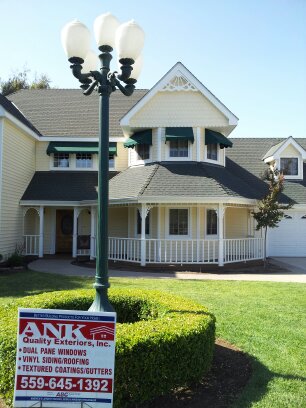 Home improvement & siding contractor specializing in energy-efficient materials serving customers in the following areas:
Madera, CA
Fresno, CA
Friant, CA
Herndon, CA
Parkwood, CA
Clovis, CA
Biola, CA
O Neals, CA
Coarsegold, CA
Prather, CA
Raymond, CA
Merced, CA
Madera County, CA
Fresno County, CA
Merced County, CA
Mariposa County, CA
Rolling Hills, CA
Gregg, CA
Irrigosa, CA
Borden, CA
Storey, CA
River Road Estates, CA
And more!
Improve Your Exterior
Your windows, siding, roofing are the first line of defense against the elements and your biggest source of interior comfort. Contact us today to get the upgrades you deserve!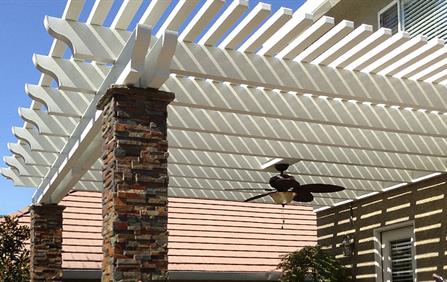 Before
After