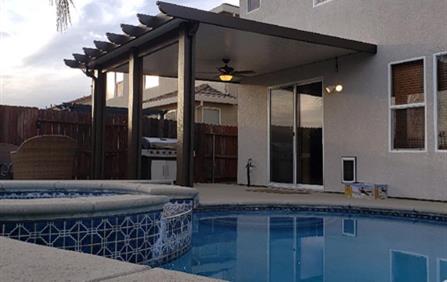 Home Improvement Services in Madera, CA
ANK Quality Exteriors, Inc. aims to increase your home's value, improve its curb appeal and boost its energy efficiency by delivering top-notch exterior repairs and improvements. From new siding and windows, to a complete roof replacement and patio covers in Madera, Parkwood, Herndon, Clovis, or Fresno, CA, our proven siding contractors deliver an unparalleled caliber of service.
French door & energy-efficient window installation

We'll outfit your home with EnergyStar rated glass, manufactured locally and custom-fitted to your windows and doors. We're quick—installation can take as little as one or two days. You also get the benefits of no freight charges and a local service department. Enjoy a lifetime warranty against defects that's also transferable in the event you sell your home. We make it easy to get the most from your investment in new window installation in Madera, CA!

Exterior vinyl siding installation:

Improve the energy efficiency of your home with EnergyStar rated vinyl siding. Our siding options are designed to eliminate maintenance on home exteriors, while also improving curb appeal. We'll deliver siding installation in Madera, CA that looks great over stucco, brick, wood or block, complete with ¾" insulation backing that can be applied to soffits and walls alike. Get peace of mind in a lifetime transferable warranty against any defects.

Roof replacements:

Is your roof holding up to the harsh California sun? If not, talk to us about a replacement. Most roofing jobs are completed in three to five days, and we can even handle attic insulation while your roof is open (R38 attic insulation). We've got a variety of shingle types available, each EnergyStar rated for cool roofs. And of course, you get the peace of mind that comes with a lifetime transferable warranty against defects.

Patio covers/sunrooms:

For patio and sunroom covers, we recommend Alumawood. This resilient material looks exactly like wood, but is aluminum. It requires no paint and demands minimal upkeep, standing strong against age and weathering. We install Alumawood for a variety of attached and freestanding structures, including pergolas and lattices, with solid or insulated (4" foam) covers available. Each cover comes backed by our lifetime transferable warranty that protects against defects.

Exterior painting:

Your home's exterior painting needs to be stronger and thicker than ordinary paint. We've got it, in the form of Sherwin Williams Elastomeric Coating. Not only will it stand up to the elements, it even seals cracks when applied to stucco! The paint is applied in two coats over stucco, brick or block, as well as trim for doors and windows. One week before application, we power wash and repair any damage to your exterior. Sherwin Williams Elastomeric Coating comes with a two-year warranty.
We Use Proven Brands
Your home's exterior deserves the best. We make sure it gets it, in the form of superior materials and expert craftsmanship. Take a look at some of the name-brand products we use when making repairs and improvements to other patio covers and other aspects of your exterior:
CertainTeed
Owens Corning Roofing
Anlin Windows
Sherwin Williams Elastomeric Coating
Alumawood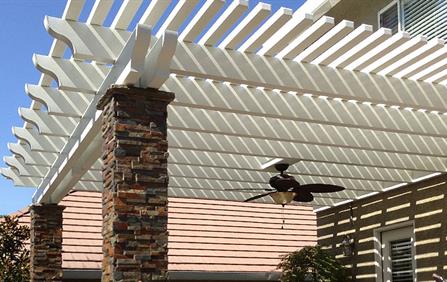 Contact Us
If you have questions or want to schedule an estimate on our home improvement services, contact ANK Quality Exteriors, Inc. today at 559-645-1392. We'll be glad to explain any of our products and provide you a quote and timeline on exterior upgrades.