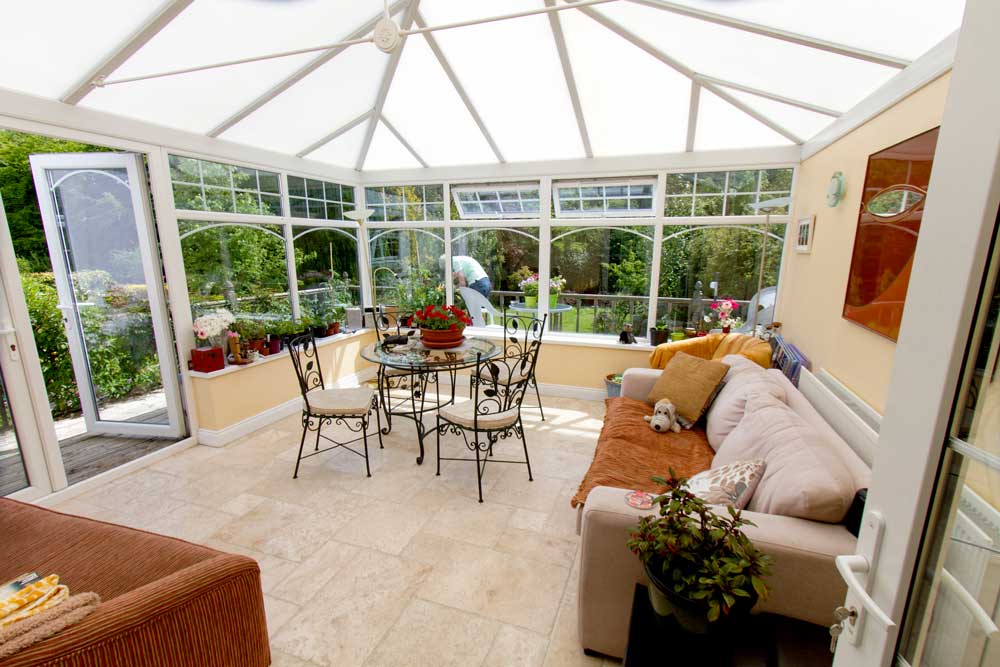 Patio Cover and Sunroom Contractor in Fresno, CA
Do you want to transform your patio from a hot surface into a relaxing and cool sunroom? You can do it with professional help from ANK Quality Exteriors, Inc. Our company located in California specializes in home improvement services and top-notch exterior repairs and improvements. We use proven brands only, and each of our covers comes with a lifetime transferable warranty that protects from different defects.
Patio Cover and Sunroom Installation Services
Choose ANK Quality Exteriors, Inc. to invest in a quality patio cover for your home. Our patio cover and sunroom installation are completed by experienced and licensed contractors who always provide a friendly and precise service. When you turn to our company for a patio cover, you receive a top-notch patio addition that will serve you for a lifetime. For patio and sunroom covers we use a material called Alumawood – aluminum that looks like wood.
Patio Covers
Do you want your patio to remain cool and be protected from hot summer days? Contact ANK Quality Exteriors, Inc for a quality and long-lasting patio cover. Here is a list of benefits of installing a patio cover:
Elegant look

Aesthetics are important for any home, especially if homeowners think about selling their home in the future. The right patio cover can add an elegant look to your property and make a boring outdoor space look more stylish.

Cool space

A patio cover is a great protection from harsh sun rays. Covers reflect the rays of the sun and direct them away. As a result, your patio and the entire house remain cool. Also, a cooler home also means lesser usage of the air conditioner, which reduces the energy bill.

Protection from sun damage

The harsh sun's rays damage furniture, causing it to flake, fade, and peel. By driving the rays of the sun away, a patio cover protects your furniture and accessories, so they remain in good condition and serve you well for many years.

More privacy

With the help of a patio cover, you can add more privacy, especially if you live in a subdivision. You can turn your patio into a private tranquil oasis by adding a cover and putting potted plants along the perimeter.

Higher property value

Are you thinking of selling your home at some point? Then, it is worth installing a patio cover because it will increase your property value significantly. Buyers are always ready to pay more for a house with a roofed patio.
Sunrooms
By adding a cover to your patio, you can create a beautiful, cozy sunroom that you and your family can enjoy throughout the year. Adding a sunroom to your house allows you to create a beautiful space in your home without spending too much money. If you are not sure whether having a sunroom is a good idea, here is a list of five reasons that will convince you to call ANK Quality Exteriors, Inc. and discuss your future sunroom project:
An extra comfortable and cozy space. Think about having an additional cozy room in your house where you can spend time with a cup of coffee and a good book. A sunroom is exactly what you need if you want to relax in your house and be close to nature at the same time. In addition, a sunroom is a valuable space in your house where you can spend time with your family members and friends by creating good memories.
Affordable luxury. By creating a sunroom in your house, you add a luxurious feel to your property. Also, a sunroom gives you this unique outdoor feel while staying inside the house under the roof. You can create any type of sunroom that will reflect your personal preferences and lifestyle.
Possible office space. Sunrooms are not used for entertainment only – this space can also become a perfect home office. Small business owners, freelancers, writers, and other specialists working from home need a cozy and comfortable office space where they can work and concentrate on their tasks. Usually, a sunroom is distinct from other rooms in a house, which makes it a perfect office space where you can work without being bothered and interrupted.
As you can see, a sunroom is a perfect extension to any house, and any homeowner would be happy to have one in their house.
Are patio covers worth it?
Yes, a quality patio cover is a worthwhile investment for any homeowner who has a property with a backyard. Patio covers can add elegance to your house, increase property value, keep your house cool by reducing energy bills, and protect outdoor furniture and accessories from the harsh rays of the sun.
How long does an Alumawood patio last?
Alumawood patio covers that we specialize in can last for several decades. At ANK Quality Exteriors, Inc., we offer a lifetime transferable warranty, so an Alumawood patio cover is a very valuable investment.
Are sunrooms worth the money?
Yes, they are. Actually, creating a sunroom is an affordable way to create extra room in your house. There are many benefits of having a sunroom, including increased property value, a luxurious feeling, a home office solution, a place for spending quality time with family and friends, and more.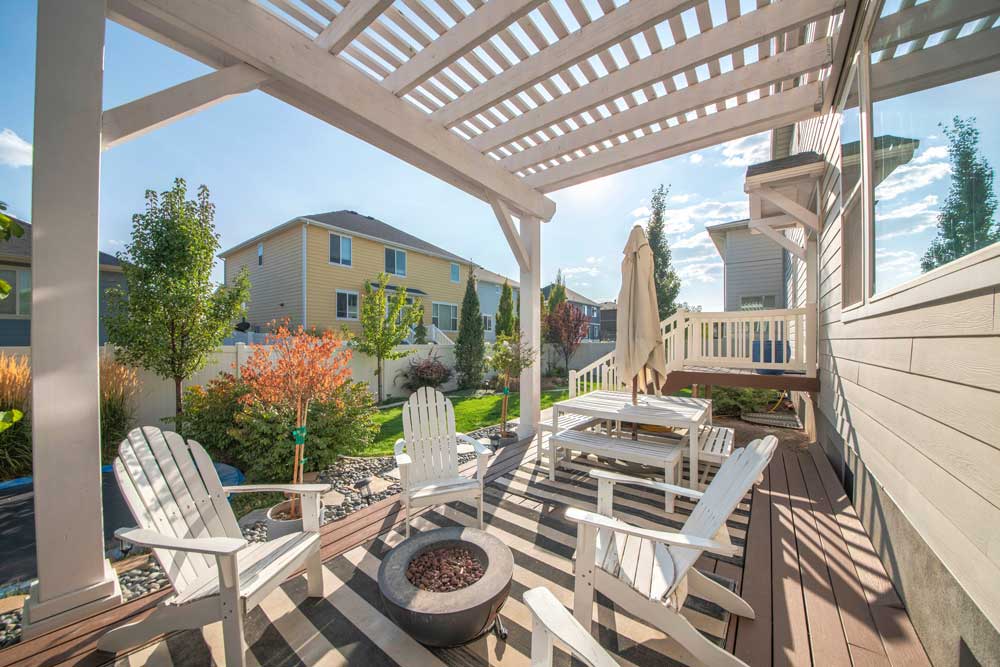 Need a Patio Cover and Sunroom Contractor in Fresno, CA?
Are you thinking about installing a quality and long-lasting patio cover or extending your home by adding a cozy and beautiful sunroom? Then, you need to find a reliable and trustworthy contractor. If you live in Fresno, CA, or any other nearby area, ANK Quality Exteriors, Inc. is ready to help you. We specialize in installing Alumawood patio covers and creating beautiful sunrooms. In addition, we also offer other home improvement services, such as French door & energy-efficient window installation, exterior vinyl siding installation, roof replacements, and exterior painting. If you have any questions or you want to schedule an estimate, do not hesitate to give us a call right now.